As rain now follows the snow that fell yesterday, I sit here wondering where this past month has gone. It is hard to believe that we are in the final week of "Turn Up the Heat" at Mary Rezny's Gallery in Lexington, KY. It is up until Saturday… so there is still the rest of the week to see it if you have not had a chance already. And I am finally able to share about the opening, which was a wonderful event.
The evening was full of cold rain, yet many still came out to see the work, and I really enjoyed being able to talk at length with many of the artists as well as gallery hoppers. It means a great deal to have these face to face sharings about the work I do, and to hear about that of others. It adds such a different element to just seeing the work up on the wall… an extra depth, which is lovely. You really can get a sense of the underlying energy of the artists, as well as how the viewers experience the pieces. It reminds me of dots being connected, making a more complete image. Super exciting, and so grateful I was able to be there. I was very sorry that Melissa Hall, Bridgette Guerzon-Mills, and Trish O'Brien Korte were not able to attend. I would have really enjoyed hearing about your technique, inspiration, and stories… and you were there in spirit! There was much engagement with your work, and I tried to capture some of it through photos. All of the work was beautiful, and I found it to be a really cohesive, yet diverse, show. Here are many images from the evening…
The gallery below shows the work of artist Raymond Papka, and of his engaging conversations in explaining how he works...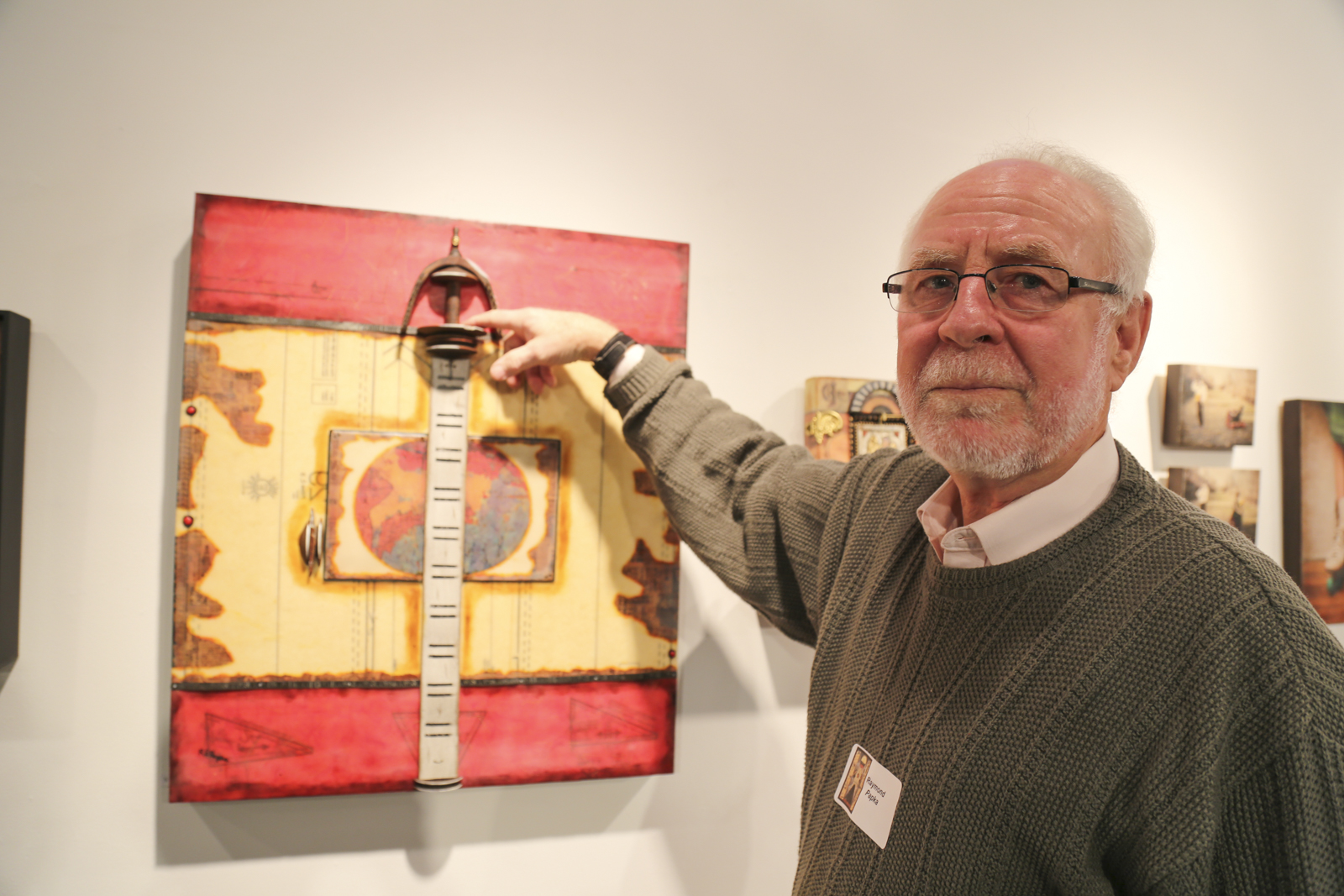 This next gallery shares the work of artist Trish Korte. I look forward to talking to her in person about her sculptural work!
This gallery is the work of artist Melissa Hall, whom I also look forward to catching up with!
Artist Bridgette Guerzon Mills' works follows below... hoping to cross paths in person some day, Bridgette!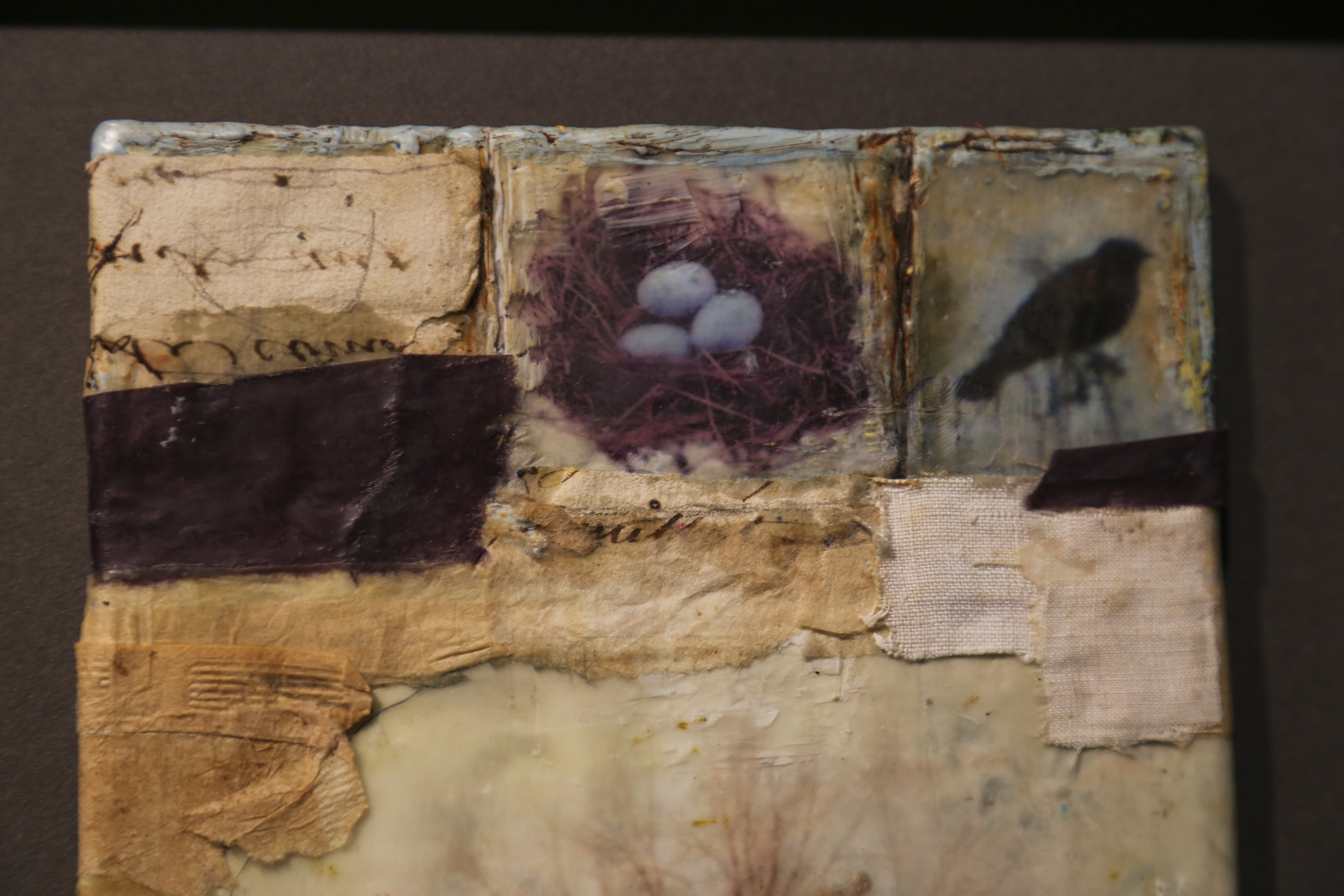 And last but not least, the work of artist Debbie Jackson Billips...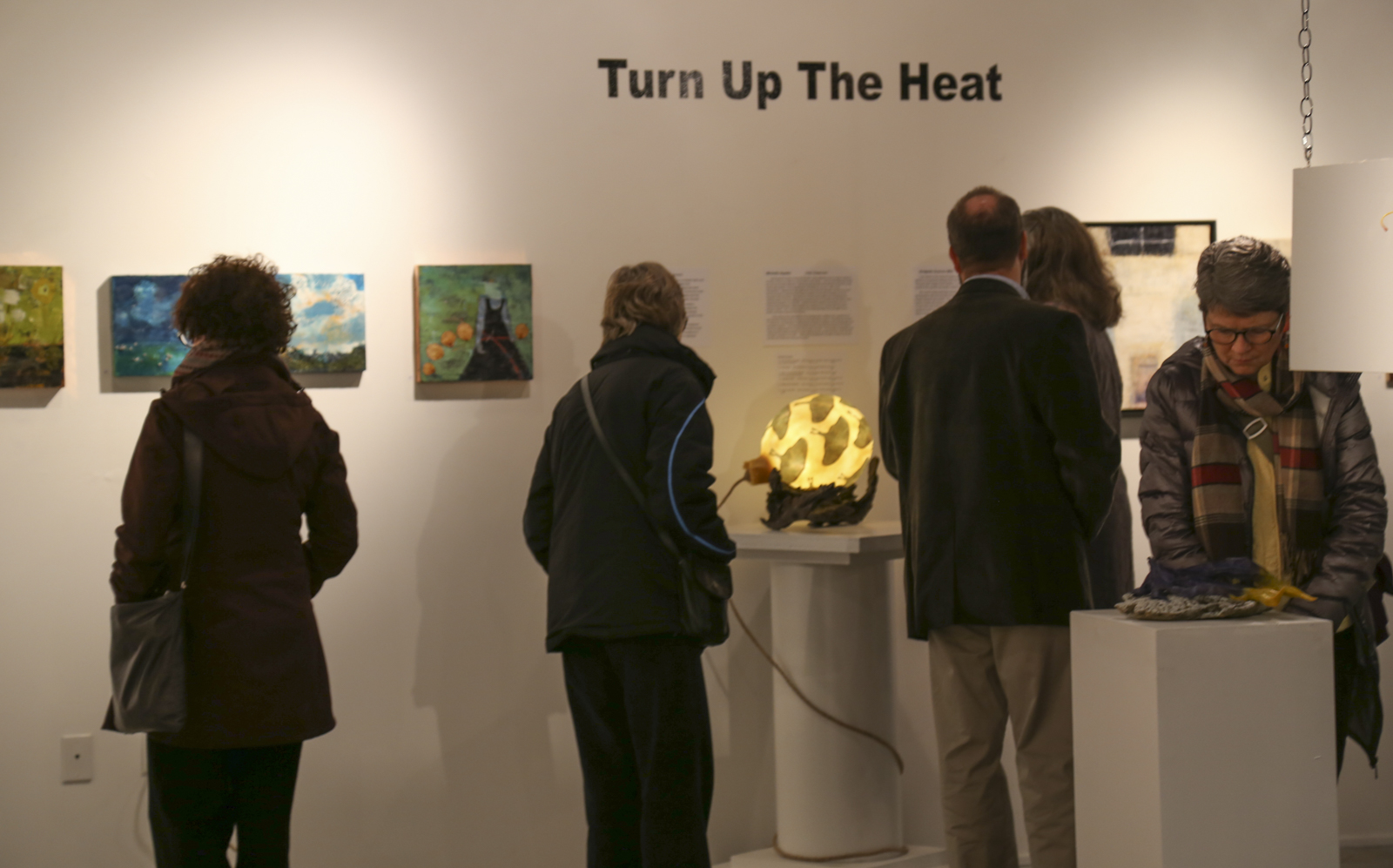 Thank you all for whatever part you had in supporting this amazing show... whether it was organizing and curating the show, (Mary Rezny!), making the artwork that became part of the cohesive whole, were the friends and supporters who came out to appreciate and share in the show, or our dear families, who pulled more weight and ate a lot of cereal for dinner in the months preceding this show (thanks, boys!) :). Words hardly seem adequate to express the gratitude and of being supported and encouraged as an artist, especially when the really difficult parts are the focus of the day. It makes me feel very loved and very privileged to be able to share in this experience with all of you, no matter where you fit in from that mix. Hugs to you all...